| | |
| --- | --- |
| Article number: | ZMAN-TCRAW4-OKEECHOBEE CRAW-4" |
| Availability: | In stock |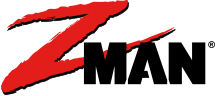 Adaptive, versatile fishermen will find the Turbo CrawZ to be the ultimate swim jig or ChatterBait trailer, as well as a deadly soft plastic companion whether Texas rigging, Carolina rigging, flipping, or buzzing the top. Incredibly durable and lifelike, the bait's specially designed Turbo ClawZ thump at even the slightest rod movement or reel crank. As important, Z-Man's super buoyant ElaZtech material allows the ClawZ to rise up off the bottom in a natural defensive posture.
10X Tough ElaZtech construction for extreme durability and industry leading fish-per-bait rating
Incredibly versatile - swim it, flip it, buzz it, pitch it, jig it!
Designed in conjunction with Z-Man pros David Walker, Luke Clausen, and Stephen Browning
Serrated cut claws provide violent action at all retrieve speeds
4 inch length
Made in the USA
6 baits per pack
Made in the USA
Reviews
---
No reviews have been made yet.